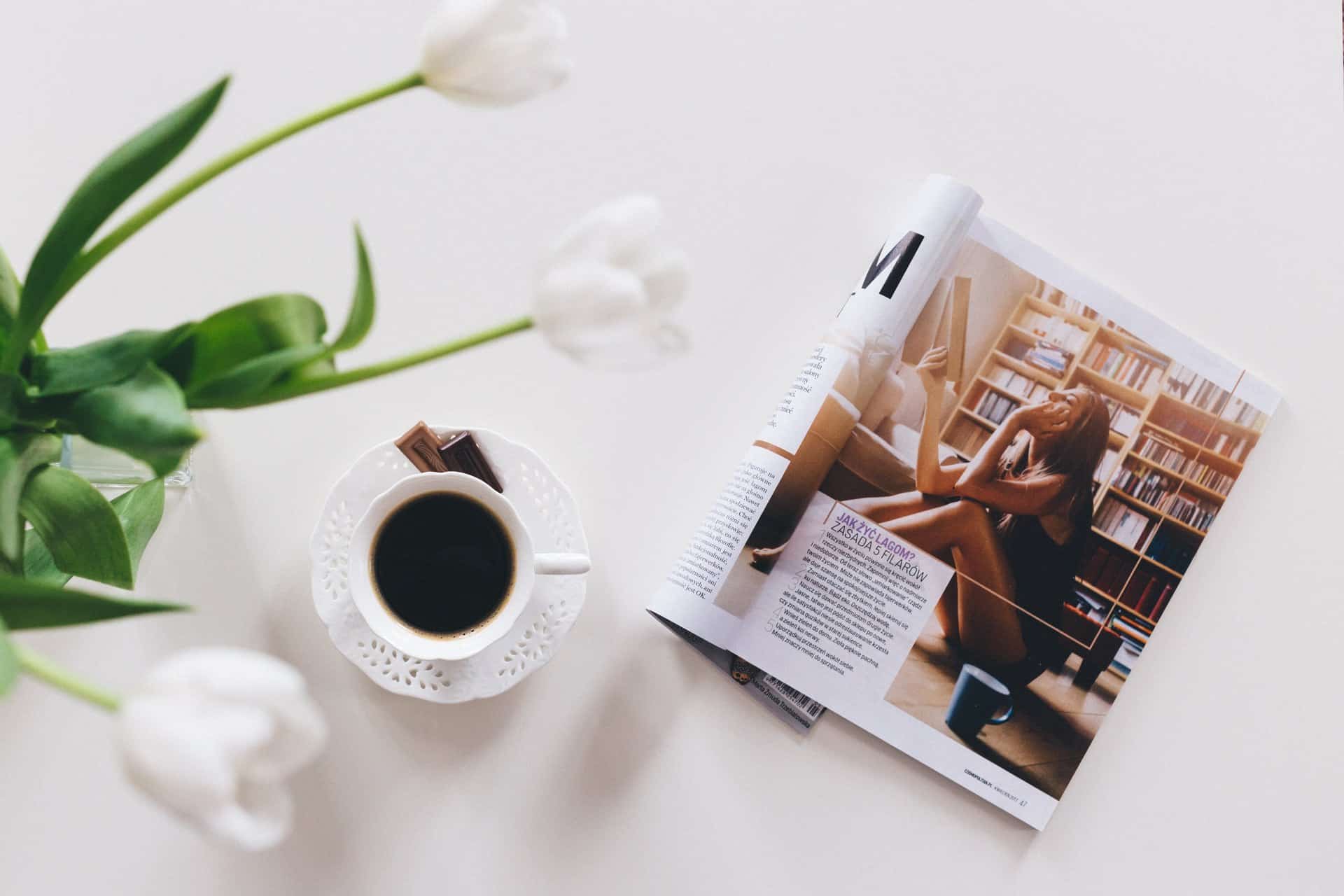 Last updated: 16th July 2021
Please read these Terms and Conditions ("Terms", "Terms and Conditions") carefully before using the https://www.therapywebgenie.com website (the "Service") operated by Therapy Webgenie ("us", "we", or "our").
Your access to and use of the Service is conditioned on your acceptance of and compliance with these Terms. These Terms apply to all visitors, users and others who access or use the Service.
By accessing or using the Service you agree to be bound by these Terms. If you disagree with any part of the terms then you may not access the Service.
Purchases
You are encouraged to familiarise yourself with your rights contained within the Sale of Goods Act 1979, Unfair Contract Terms Act 1977 and the Unfair Terms in Consumer Contracts Regulations 1999.
If you wish to purchase any product or service made available through the Service ("Purchase"), you may be asked to supply certain information relevant to your Purchase including, without limitation, your credit card number, the expiration date of your credit card, your billing address, and your shipping information.
You represent and warrant that: (i) you have the legal right to use any credit card(s) or other payment method(s) in connection with any Purchase; and that (ii) the information you supply to us is true, correct and complete. You expressly agree that Therapy Webgenie is not responsible for any loss or damage arising from the submission of false or inaccurate information.
By submitting such information, you grant us the right to provide the information to third parties for purposes of facilitating the completion of Purchases.
We reserve the right to refuse or cancel your order at any time for certain reasons including but not limited to: product or service availability, errors in the description or price of the product or service, error in your order or other reasons. You expressly agree that Therapy Webgenie cannot accept any liability for loss or damage arising out of such cancellation.
We reserve the right to refuse or cancel your order if fraud or an unauthorised or illegal transaction is suspected.
Availability, Errors and Inaccuracies
We are constantly updating our offerings of products and services on the Service. The products or services available on our Service may be mispriced, described inaccurately, or unavailable, and we may experience delays in updating information on the Service and in our advertising on other web sites. You expressly agree that any such offer of a product or service does not constitute a legal offer capable of attracting legal consequences.
We cannot and do not guarantee the accuracy or completeness of any information, including prices, product images, specifications, availability, and services. We reserve the right to change or update information and to correct errors, inaccuracies, or omissions at any time without prior notice. Section "Availability, Errors and Inaccuracies" is without prejudice to existing statutory rights.
Subscriptions
Some parts of the Service are billed on a subscription basis ("Subscription(s)"). You will be billed in advance on a recurring and periodic basis ("Billing Cycle"). Billing cycles are set on a monthly basis.
At the end of each Billing Cycle, your Subscription will automatically renew under the exact same conditions. If you wish to cancel your subscription, please contact our customer support team.
A valid payment method, including bank account details or credit card or PayPal, is required to process the payment for your Subscription. You shall provide Therapy Webgenie with accurate and complete billing information including full name, address, state/county, zip/post code, telephone number, and a valid payment method information. By submitting such payment information, you automatically authorise Therapy Webgenie to charge all Subscription fees incurred through your account to any such payment instruments.
Should automatic billing fail to occur for any reason, Therapy Webgenie will issue an electronic invoice indicating that you must proceed manually, within a certain deadline date, with the full payment corresponding to the billing period as indicated on the invoice.
Cancellation & Refunds
No Refunds are available after your purchased package or service has been started. If you wish to terminate your website during the build process, you agree to compensate us for the hours we have spent on it up to that point. Cancellation of any monthly recurring service can occur at anytime after your first three months of service. If you cancel your subscription within the first three months, the outstanding payment for the remaining months left is due in full.
Refusal of Service
Therapy Webgenie reserves the right to refuse service to any individual, website, or blogs that contain offensive, obscene, hateful, malicious content or any other reason.
Third Party or Client Modifications
With our proprietary or WordPress content management system, client will independently edit or update his or her web pages after completion of the site, unless otherwise agreed upon in this agreement by client and Therapy Webgenie. If anyone other than Therapy Webgenie attempts to update the web site and damages the design or impairs the ability for the web pages to display or function properly, time to repair the web pages will be assessed at an hourly rate of £85+vat per hour beyond the time allotted in the monthly care plan. There is a one-hour minimum.
Fee Changes
Therapy Webgenie, in its sole discretion and at any time, may modify the Subscription fees for the Subscriptions. Any Subscription fee change will become effective at the end of the then-current Billing Cycle. Therapy Webgenie will provide you with a reasonable prior notice of any change in Subscription fees to give you an opportunity to terminate your Subscription before such change becomes effective. Your continued use of the Service after the Subscription fee change comes into effect constitutes your agreement to pay the modified Subscription fee amount.
Accounts
When you create an account with us, you must provide us information that is accurate, complete, and current at all times. Failure to do so constitutes a breach of the Terms, which may result in immediate termination of your account on our Service. You are responsible for safeguarding the password that you use to access the Service and for any activities or actions under your password, whether your password is with our Service or a third-party service. You agree not to disclose your password to any third party. You must notify us immediately upon becoming aware of any breach of security or unauthorized use of your account.
Intellectual Property
The Service and its original content, features and functionality are and will remain the exclusive property of Therapy Webgenie and its licensors. The Service is protected by copyright, trademark, and other laws of both the United Kingdom and foreign countries. Our trademarks and trade dress may not be used in connection with any product or service without the prior written consent of Therpy Webgenie.
Links To Other Web Sites
Our Service may contain links to third-party web sites or services that are not owned or controlled by Therapy Webgenie. Therapy Webgenie has no control over, and assumes no responsibility for, the content, privacy policies, or practices of any third party web sites or services. You further acknowledge and agree that Therapy Webgenie shall not be responsible or liable, directly or indirectly, for any damage or loss caused or alleged to be caused by or in connection with use of or reliance on any such content, goods or services available on or through any such web sites or services. We strongly advise you to read the terms and conditions and privacy policies of any third-party web sites or services that you visit.
Website Hosting Service
The Therapy Webgenie link must remain intact in the footer of all client websites.
All website designs and templates belong to Therapy Webgenie and may not be used elsewhere unless the design was originally owned by the customer and imported into the Therapy Webgenie system. We provide a managed service and full admin access of the wordpress website is not provided as we take care of all maintenance and updates. Therapy Webgenie reserves the right to change package options and pricing at anytime and without notice.
Termination
We may terminate or suspend your account immediately, without prior notice or liability, for any reason whatsoever, including without limitation if you breach the Terms.
Upon termination, your right to use the Service will immediately cease. If you wish to terminate your account, contact us and we will send you your cancellation form to complete.
All provisions of the Terms which by their nature should survive termination shall survive termination, including, without limitation, ownership provisions, warranty disclaimers, indemnity and limitations of liability.
Indemnification
You agree to defend, indemnify and hold harmless Therapy Webgenie and its licensee and licensors, and their employees, contractors, agents, officers and directors, from and against any and all claims, damages, obligations, losses, liabilities, costs or debt, and expenses (including but not limited to attorney's fees), resulting from or arising out of a) your use and access of the Service, by you or any person using your account and password, or b) a breach of these Terms.
Limitation Of Liability
Although there are limitations to the guarantees we can provide, your satisfaction is very important to us. Please read and understand our limits of liability before ordering services.
In no event shall Therapy Webgenie, nor its directors, employees, partners, agents, suppliers, or affiliates, be liable for any indirect, incidental, special, consequential or punitive damages, including without limitation, loss of profits, data, use, goodwill, or other intangible losses, resulting from (i) your access to or use of or inability to access or use the Service; (ii) any conduct or content of any third party on the Service; (iii) any content obtained from the Service; and (iv) unauthorized access, use or alteration of your transmissions or content, whether based on warranty, contract, tort (including negligence) or any other legal theory, whether or not we have been informed of the possibility of such damage, and even if a remedy set forth herein is found to have failed of its essential purpose.
You expressly agree that your use of, or inability to use, the functions contained in these webpages or the Internet website is at your sole risk. The functions of the webpages and the Internet website created for you are provided "as is" and "as available" for your use, without warranties of any kind. The entire risk as to the quality and performance of the webpages and website is with client.
To the extent not prohibited by law, in no event will Therapy Webgenie be liable to the client or any third party for any damages, including, but not limited to, any lost profits, lost savings, loss of data, business interruption, or incidental, consequential or special damages arising out of the operation of or inability to operate these web pages or website, however caused, even if Therapy Webgenie has been advised of the possibility of such damages.
Therapy Webgenie does not represent, guarantee or warrant that the functions contained in these webpages or Internet website will be free from loss, corruption, attack, viruses, interference, hacking, or other security intrusions, and Therapy Webgenie disclaims any liability relating thereto.
This Work Statement Agreement is governed by the laws of United Kingdom without giving effect to its conflict of laws provision. You expressly agree that exclusive jurisdiction for any claim or dispute with Therapy Webgenie or relating in any way to your use of the created webpages or Internet website resides in the courts of the United Kingdom.
Disclaimer
Your use of the Service is at your sole risk. The Service is provided on an "AS IS" and "AS AVAILABLE" basis. The Service is provided without warranties of any kind, whether express or implied, including, but not limited to, implied warranties of merchantability, fitness for a particular purpose, non-infringement or course of performance.
Therapy Webgenie its subsidiaries, affiliates, and its licensors do not warrant that a) the Service will function uninterrupted, secure or available at any particular time or location; b) any errors or defects will be corrected; c) the Service is free of viruses or other harmful components; or d) the results of using the Service will meet your requirements.
Exclusions
Without limiting the generality of the foregoing and notwithstanding any other provision of these terms, under no circumstances will Therapy Webgenie ever be liable to you or any other person for any indirect, incidental, consequential, special, punitive or exemplary loss or damage arising from, connected with, or relating to your use of the Service, these Terms, the subject matter of these Terms, the termination of these Terms or otherwise, including but not limited to personal injury, loss of data, business, markets, savings, income, profits, use, production, reputation or goodwill, anticipated or otherwise, or economic loss, under any theory of liability (whether in contract, tort, strict liability or any other theory or law or equity), regardless of any negligence or other fault or wrongdoing (including without limitation gross negligence and fundamental breach) by Therapy Webgenie or any person for whom Therapy Webgenie is responsible, and even if Therapy Webgenie has been advised of the possibility of such loss or damage being incurred.
Governing Law
These Terms shall be governed and construed in accordance with the laws of England and Wales, without regard to its conflict of law provisions.
Our failure to enforce any right or provision of these Terms will not be considered a waiver of those rights. If any provision of these Terms is held to be invalid or unenforceable by a court, the remaining provisions of these Terms will remain in effect. These Terms constitute the entire agreement between us regarding our Service, and supersede and replace any prior agreements we might have between us regarding the Service.
Changes
We reserve the right, at our sole discretion, to modify or replace these Terms at any time. If a revision is material we will try to provide at least 30 days notice prior to any new terms taking effect. What constitutes a material change will be determined at our sole discretion.
By continuing to access or use our Service after those revisions become effective, you agree to be bound by the revised terms. If you do not agree to the new terms, you must stop using the service.
Privacy Policy and Cookie Policy
Please refer to our Privacy Policy and Cookies Policy. You agree that they constitute part of these terms. You must read our Privacy Policy and read more about the Cookies Policy before you use the Service.
Contact Us
If you have any questions about these Terms, please contact us.
Complaints & Disputes
If you have any complaints or disputed please contact us on 0203 627 2030 or email us via our contact form www.therapywebgenie.com/contact/
Acceptance
Please note that by submitting your payment, you are agreeing to all of our terms of service as they are written here. Therapy Webgenie reserves the right to change or update these terms at any time without prior notice. The user of this site agrees to the terms of this agreement on behalf of his or her organization or business. This Agreement constitutes the entire understanding of the parties. Any changes or modifications thereto must be in writing and signed by both parties.
Please contact us with any questions regarding the Therapy Webgenie terms of service via our contact form www.therapywebgenie.com/contact-us/